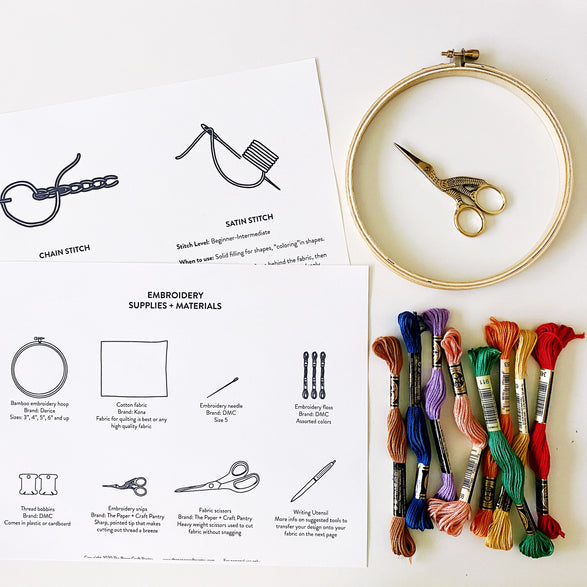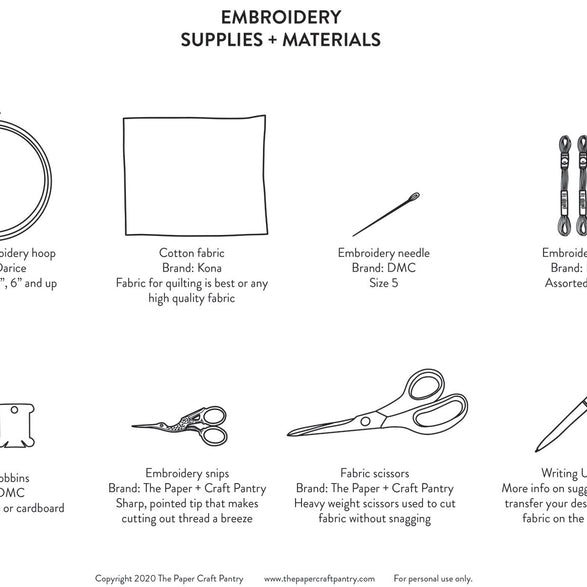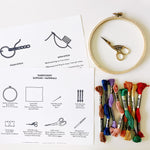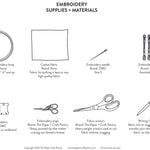 Beginners Embroidery Guide: Digital PDF File
$10.00
*THIS IS A DOWNLOADABLE PDF FILE, A PHYSICAL ITEM WILL NOT BE SHIPPED!
This Beginners Embroidery Guide is the perfect introduction to get you started on the art of hand stitching and embroidery!

With over 12 pages, including hand illustrated visuals to guide you - you will learn everything from supplies, design, transferring designs before exploring ten different embroidery stitches. You will also have a list of resources as well as four sample hoop designs to practice stitching with.

What you will learn:
Introduction to supplies

Designing + transferring designs

Four sample designs

How to get started and begin

Illustrated stitch guide (10 different stitches)

How to finish your piece

Tips + tricks

Resource page
Recommendations:
Print this booklet on your home printer or save a tree by having it up on your screen as you use it as your personal guide!
Disclaimer:
This booklet was created for The Paper + Craft Pantry. Digital Download files are for personal use only. This file cannot be edited, duplicated, shared, distributed or used for commercial purposes. User agrees to adhere to all copyright laws upon purchase and download.
Final Sale:
All digital downloads are final sale.