---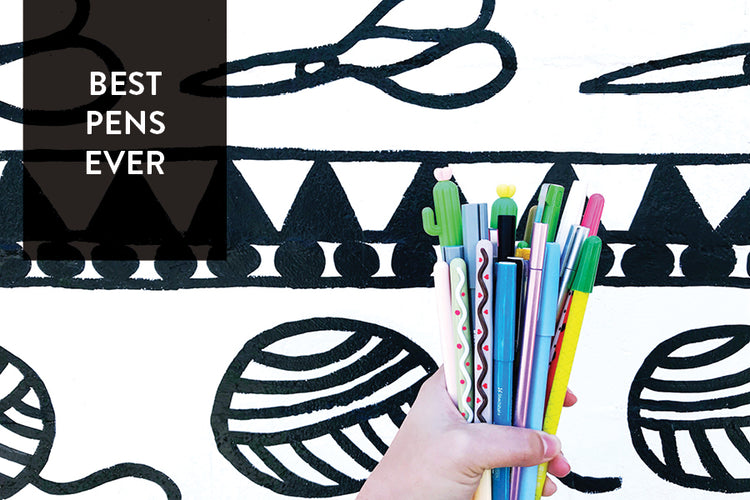 We love ourselves a good pen. It makes all the difference when you're trying to get stuff done and for all your to-do lists :) We pride ourselves in having the best collection of pens for all your writing, doodling and list making needs. So here's a quick round up of six of our favorite pens we currently have in store + online! 
BEST PEN #1: ARTLINE
These pens come in an array of colors and dry almost instantly! If you like organizing your tasks by color or like bullet journaling, you're going to love these!
BEST PEN #2: MINIMAL PEN
We've had these pens for a while and our only complaint was that the ones we had in the past didn't have a clip on the cap. Et Voila! We found ones that have the clips so no more lost pen caps! These pens are sleek, minimal and are as smooth as they get. Perfect for those serious meetings and also for prop styling :) 
BEST PEN #3: PASTEL SQUARE PEN
These muted pastel colored barrels are just so cute! They write in a fine point, in black ink and adds that little feminine touch to your office space. 
BEST PEN #4: FRUIT PEN
These are by far one of our shop's favorite! They scream fun! And probably a good reminder for you to eat more fruit :) Also in a fine black inked point, these have become some of our customers favorite pens!
BEST PEN #5: CACTI PEN
This pen speaks for itself. Especially if you're a crazy plant lady.
BEST PEN #6: POCKY PEN
If you've never had a pocky, you haven't lived! And now you can have them at your desk, guilt free! Available in different "flavors" these pen all write in a lovely, smooth black ink!