---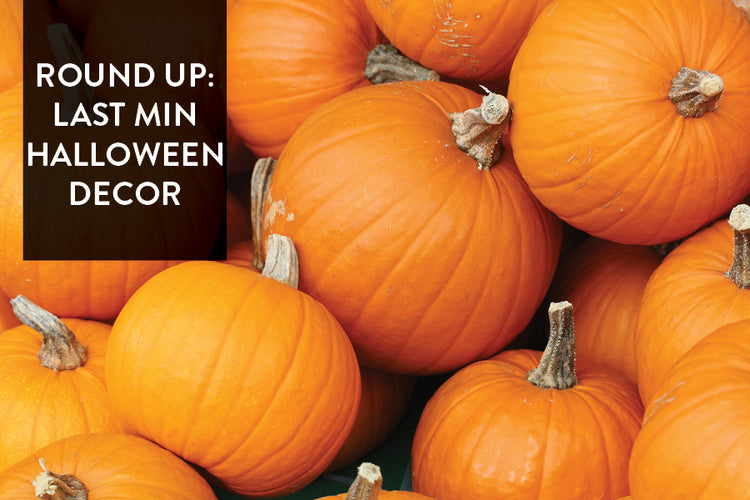 Call all your friends because we are going help you throw the best Halloween bash ever!
It's time to use all your creativity and make some D.I.Y decor that will add that perfect personal touch to any event! Here are a few fun projects and pictures to help you get inspired.
We've done the research for you and rounded up some of our favorite halloween inspired D.I.Y.s just in time for some last minute party ideas!
This is a perfect and super versatile project that can be used in many different ways to decorate! Although we may not love having an ACTUAL spider web in our house, we will let this one slide. (:
Photo Credit: The House that Lars Built
BOO! How could you be scared by these adorable ghost pinatas?!? They make for the perfect decor piece and as traditional use - hitting them for candy!
Photo credit: Make and Tell
Depending on how big of an event this is, you could go ALL OUT with this pumpkin balloon display that seriously makes for the perfect photo wall. It might look like an overwhelming task to create, but this tutorial shows that it's easier to do then you might think!
Photo credit: The House that Lars Built
Anyone with a fear of spiders might not want to participate in this D.I.Y. but we think it makes for a super fun party prop! It's super easy and quick to make while still looking amazing.
Photo credit: Oh Happy Day
Did you say printable? You know we're all about those freebies! This project makes for a great (and delicious) thank you gift for your party guests. It also gives you an excuse to eat a few pieces of treats while you stuff them inside your popper (it's okay..we wont tell).
Photo credit: Oh Happy Day
We hope you enjoyed this round up and that it helped you get ideas for any Halloween celebration you join!! And thanks to all of these amazing creators that constantly inspire with their creativity and talent. How will YOU be spending Halloween this year?