---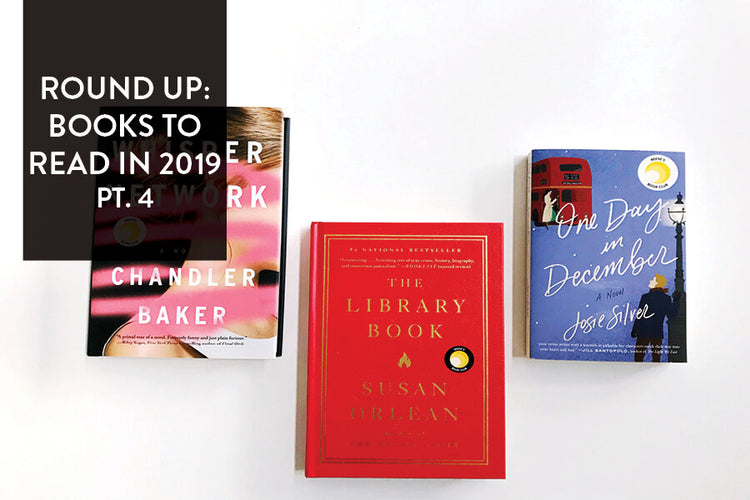 HAPPY OCTOBER!
WE CAN'T WAIT TO DIVE INTO OUR NEXT THREE BOOK PICKS OF THE YEAR. OCTOBER WILL BE OUR OFFICIAL LAST MEETING HERE IN THE STUDIO BUT WE HAVE BOOKS SELECTED THROUGH THE END OF THE YEAR FOR US TO WRAP UP OUR 12 BOOKS OF 2019!
OUR OCTOBER MEETING WILL BE AN EXTRA SPECIAL MEETING AS WE'VE PARTNERED WITH AUSTIN WOMAN TO CO-HOST THIS EVENT. AND AS AN EXTRA TREAT, THE AUTHOR HERSELF WILL BE JOINING US AT THIS MEETING!
IF YOU'RE NEW AROUND HERE, HERE IS WHAT YOU CAN EXPECT WITH OUR BOOK CLUB:
We are sharing our book picks by the quarter. So you'll be able to get an idea of what books are coming up!

Book club nights will take place on the last Wednesday of each month from 6pm-7:15pm.

Book club members are invited to bring a snack to share at the meeting and we'll provide a glass of wine- you guys voted for snacks + wine :)

Book club members will vote on the next quarters books!

We're committed to making this year the best year yet for book club- and are asking you to join us. Make reading a part of your routine, carve out that one time a month to join us in our studio, better yet, invite a friend to join us. Book club is meant to keep us connected in this busy, busy world!
Q3 BOOKS
OCTOBER'S BOOK:
Whisper Network by Chandler Baker
OCTOBER'S MEETING:
Wednesday, October 30th 6pm-7:15pm
*This will be our last meeting of the year so don't miss out on joining us :)
NOVEMBER'S BOOK:
The Library Book by Susan Orlean
*We are not meeting for this book club read.
DECEMBER'S BOOK:
One Day In December by Josie Silver
*We are not meeting for this book club read.