---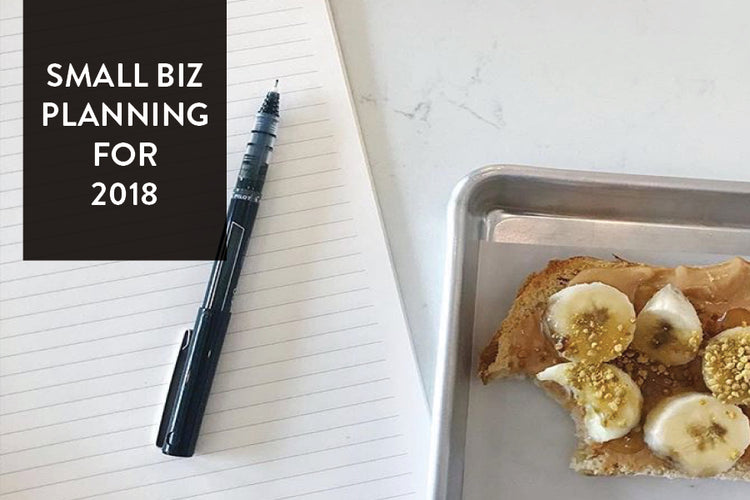 Happy New Year, everyone! This is always an exciting time of year when the holidays are behind us, maybe we have a little bit more time to rest before the holidays are officially over, and we're feeling hopeful about what will be different this year. While change is healthy, it can be detrimental in business if we either: 1) make too many changes all at once, or 2) make changes in the wrong areas.
TO HELP US CONSIDER WHERE WE CAN HAVE THE MOST IMPACT ON OUR BUSINESS IT'S IMPORTANT TO TAKE A LOOK BACK AT THE PREVIOUS YEAR TO SEE WHAT WAS ALREADY WORKING WELL.
Making small improvements to those services that have performed well from the previous year, can yield some really great returns in the new year. Also, as you go through this exercise, it's helpful to remember these two things:
The Pareto Principle states that 80% of the effects come from 20% of the causes. In business speak, this translates to a general rule of thumb that 80% of your revenue comes from 20% of your services/clients/marketing efforts.

It is 5x more expensive to gain a new customer than it is to retain an existing one.
With the Pareto Principle, it yet again reminds us that it's better for us to focus on what we do best; we cannot be everything to everyone. So with that, it's helpful to take a look at which one of our services is bringing in the most revenue, and that's what we want to focus more of our energy on this next year.
Similarly, where are we finding most of our clients? We have to consider what marketing activity is most beneficial in that it is directly corresponding to bringing in clients. Whatever that activity is, we want to focus on more of that in 2018. Before we dive into 2018 planning, I find it crucial to spend time evaluating what worked in 2017. On that note, I've created a tool to help you do this 2017 Retrospective.
Before we dive into the nitty gritty details of doing this 2017 Retrospective, let's first get into the right headspace to tackle this work. What you'll need:
Set aside 2-3 hours on your calendar so that you can get through all of this in one sitting without distraction.

Pull a report from your online invoicing software so that you can see all of the transactions from this past year.

Create an inspiring atmosphere, whether that be to light a candle or turn on your diffuser––this work can be tedious, so set yourself up to have some fun while you're at it.

Put on your favorite playlist.

Answer these questions first, and then let's get to it.
TAKE A FEW MINUTES TO REFLECT BACK ON 2017, AND ANSWER THESE QUESTIONS.
What are your top 5 business highlights from the past year?

Who were your top 5 favorite clients?

What marketing activities bring you the most joy?

What was the biggest surprise for you this year?

What do you want to be known for?
From there, it's time to open up this Google Sheet and input all of the information for your business. Yes, this can be a monotonous task, but I promise you that the insights gleaned from this exercise are powerful! (NOTE: Check the tabs at the bottom for both exercises!)
Once you've had a chance to work through the 2017  Retrospective Tool and review what has been working well, hopefully, the path forward for 2018 becomes a little bit more clear.
AT THIS STAGE IT'S IMPORTANT TO REMEMBER THAT YOU DON'T YET HAVE TO KNOW EXACTLY HOW YOU'LL GET THERE, AS LONG AS YOU'RE CLEAR ON WHERE YOU WANT TO BE GOING, THE PATH WILL REVEAL ITSELF ALONG THE WAY, AS LONG AS YOU'RE COMMITTED TO DOING THE WORK AND STAYING OPEN TO THE POSSIBILITIES.
MY TOP 5 TIPS FOR PLANNING FOR THE YEAR AHEAD
Make note of any major plans, deadlines, or projects. Are you thinking about taking a summer vacation? Write that down so that you create the space to take that time off! Do you want to launch a new service or product? Think about how long it's going to take you to create everything, add at least two weeks for ample cushion, and then work backwards to think about when you need to get started.

Break up your year into quarters, and within each quarter, choose no more than three projects to work on. Right now when you're staring at the great expanse of 2018, it can feel paralyzing. Charles Duhigg in The Power of Habit states, "Small wins fuel transformative changes by leveraging tiny advantages into patterns that convince people that bigger achievements are within reach." One way we can engineer small wins into our working style is to break up our year into quarters, allowing for us to stay on track with smaller, shorter-term goals that ultimately help us get to where we want to go.

Take time once a month to dig in even deeper. Things change quickly, so it's helpful to build in time each month to review not only what you have achieved the previous month, but also how that might have affected your timeline and/or projects for the upcoming month. If you sold out of that one offering faster than you thought, what else would you like to share with your audience this month? If you had a new opportunity arise, how will you fit that in?

Schedule in REST! This is one I'm working on practicing more in 2018! It's vital that we take time for our minds and bodies to rest so that we don't succumb to burnout, but it can be hard to slow down when we're in the middle of a grind. Take a look at your year overall, and find a way to build in a natural ebb and flow to your workload. If you're so inclined, take a look at the lunar cycles and sync up major projects, launch dates, and rest periods with the phases of the moon.

Take the time to write down your wins as they happen. Remember how we started this process by celebrating our highlights from 2017 and trying to think back to how we first found our clients? It can be super helpful to keep track of those events as they happen, so that we don't have to store all of that information in our memories and hope we recall it when we need it. Give yourself the freedom to release that info so that you can make space for everything else that demands your attention.
If you're feeling like you need a little bit more support to get started on your business plan for this year, check out my 2018 Year Ahead Planning Bundle! It's an affordable option to get you reflecting on 2017 before making intentional plans for the year ahead. And if you'd still like a little more help once you get started, you can always sign up for a 30-minute slot during my Virtual Office Hours––they're always free!
About the author:
Maggie owns MaggieGentry, where she provides thought partnership & marketing strategy for creative entrepreneurs. She hosts Own Your Why workshops, and is the Creative Marketing Strategist for The Paper + Craft Pantry. You may find her 'gramming over at @maggiegentry_. Still want more? Check out Maggie's Strategy Sessions.