---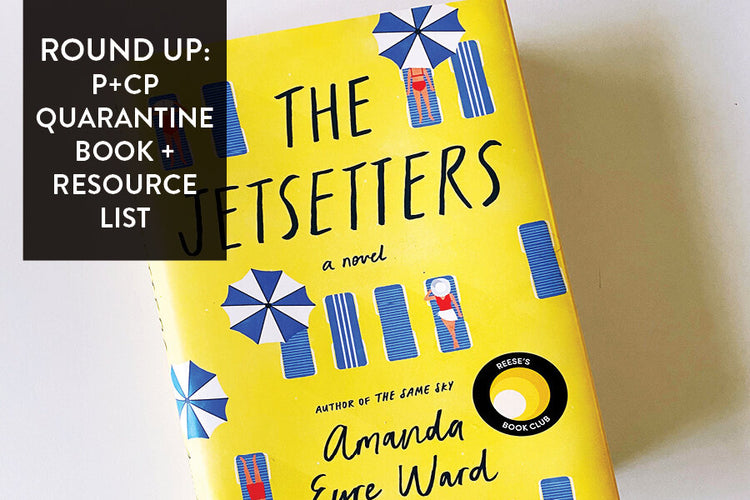 Hello friends! WHAT A WEEK (and by week I mean past three weeks!)
Although we are not meeting for our monthly meetings, our book club-ers are still reading! And we wanted to share what we are currently reading as well as a list featuring some of our 2019 reads that we loved with you. I hope you can find some time during this very strange and even scary time in the world to escape through a good book :)
I think the books listed below are worth a re-read because they're that good, at least in my opinion!
I've only committed to one book probably to span a couple of months - realistically there's just SO much going on with transitioning the business completely online as well as navigating how to run the business without any support or help at the moment (you can peek at our second March Update for details)
I'm personally reading The Jetsetters, I'm particularly loving how it's set in different cities and countries around the world - it's been nice considering I've been only leaving the house once a week to go by the shop to fulfill our online orders!
Also not shocking, it's a part of the Reese's book club read. I jokingly say that our boo club could be an IRL version of her online book club. But her book choices have all been so good!
Krystal (@homemadeaustin on Instagram) who has been our long time book club-er is currently reading The Upside of Being Down by Jen Gotch and The Stationery Shop (which I feel like I MUST add to my list sheerly from the title!) She's also reading Meg, Jo, Beth & Amy, which is a modern day re-telling of Little Women in a graphic novel form!


Check out our book list below and tell me in the comments what you're currently reading!








Here is a short list of creative resources + freebies from some fellow small businesses I love:
Sending you all a lot of love + joy for your week!